New Aquaculture Monitoring Buoy From OSIL
UK-based marine systems manufacturers Ocean Scientific International Ltd (OSIL) are pleased to announce the release of their new Aquaculture Monitoring Buoy. The development of this new buoy has been driven by a significant increase in Seaweed Farming globally, and offers a range of benefits specific to this market to improve asset management at a local level.
The unique buoy offers a full suite of standard metocean (meteorological, waves & currents) and water quality parameters with the added bonus of a Pan Tilt Zoom (PTZ) camera.  The unique PTZ camera is individually addressed, enabling operators to remotely view moorings and site detail in high definition with up to 40x zoom.  This unique system helps farm operators to better manage the mooring system through the growing season.
OSIL can provide fully integrated networks of data buoys although, due to the flexibility offered by the new buoy, only one per site is usually required.  As with standard OSIL data buoy systems the Metocean & water quality data is available over a variety of secure telemetry solutions (including LoRaWAN, gprs, 3/4/5G, & Satellite).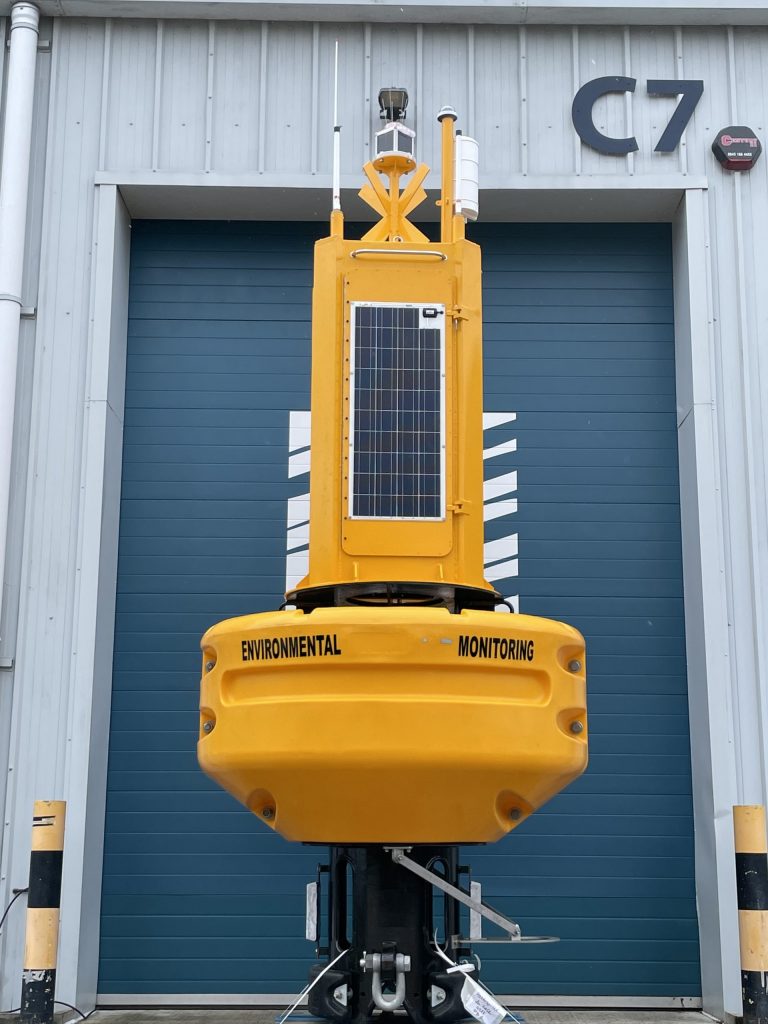 For further information or sales enquiries please contact: sales@osil.com or call +44 (0) 2392 488 240.